Published August 31, 2020
'Beginner's Pluck' Inspires Initiative in Honduras to Empower Young Women
The Global Leadership Summit (GLS) takes place live in the United States each August, and then is translated into 60 languages and brought around the world. In the 2020 season, the GLS will serve leaders in another 123 countries, including 50% of the world's poorest countries. One of those countries is Honduras—where the impact of the Summit is having an incredible impact. This is just one of those stories!
Wherever you are, God finds you!
Angel Andreakis lives in San Pedro Sula, Honduras, and has been working as a regional producer for The Global Leadership Summit in Central America and the Caribbean for the last six years. During the GLS in 2019, he was deeply inspired by Liz Bohannon's talk about 'Beginners Pluck.' "The impact has been amazing," says Angel. "After the event in 2019, I was inspired to partner with my friend and marketing volunteer, Abigail Trejos, to start a project to serve teenagers girls. We call it 'UP' (Unique & Powerful)."
The Global Leadership Summit Inspires Program to Empower Young Women
Abigail was also deeply inspired by her first experience at the GLS, and especially by the group of young women she met. "I was requested to chaperone three beautiful sponsored teenagers during the GLS who are a part of the Open Doors Foundation," said Abigail. "They help young people in social risk with limited resources but who long and desire to grow, to learn and be someone. It is impressive to see these young hearts eager to get ahead, go out and chase their dreams— in two days these girls showed me that and more!"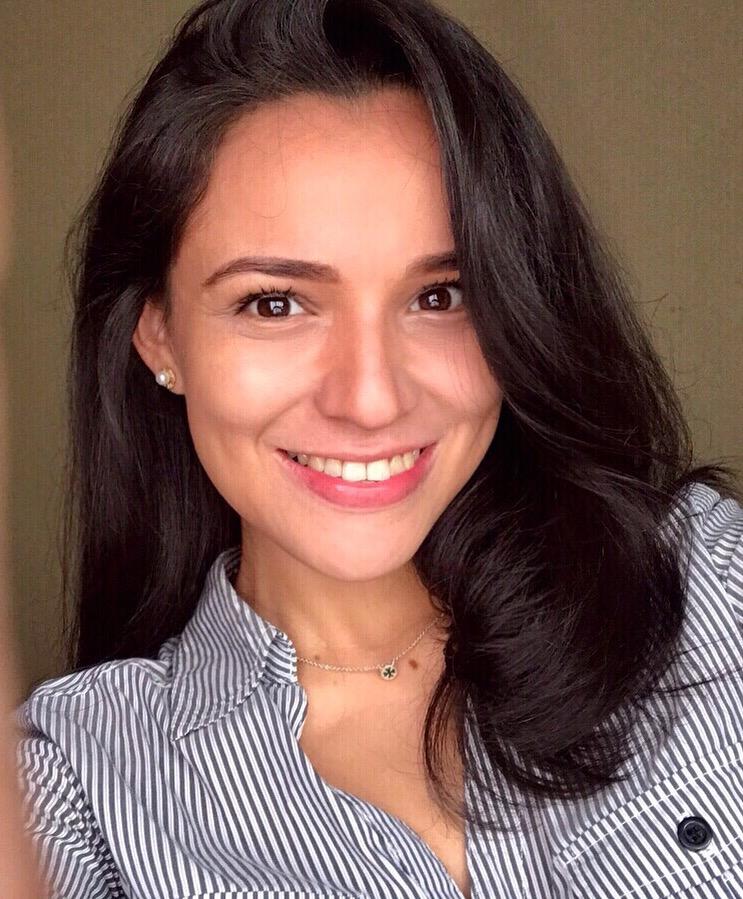 "Wherever you are, God finds you!" exclaims Abigail. "There is no place where we can hide that his love does not get there; It doesn't matter if you're locked in an office or if you're a homemaker taking care of her home or working in foreign lands. As far as I was concerned, I was stuck in something complex—my comfort zone. I found my identity in God a long time ago, but it was getting difficult for me to move towards my purpose, or should I say His purpose in my life. Fervent prayers came up and strong desires in my heart grew as an opportunity to serve, to grow, to share what he had already given me, to be a useful instrument in his hands; and our Father with his infinite mercy and goodness, He always has his ears toward our cry. He responded in his perfect time."
Together, Angel and Abigail started the project with just a few young women—now it has grown to serve 12 young women who come from difficult economic backgrounds and dangerous neighborhoods. On funds raised, Angel helps support this project to cover materials, transportation and food; and Abigail provides mentorship, counseling and support.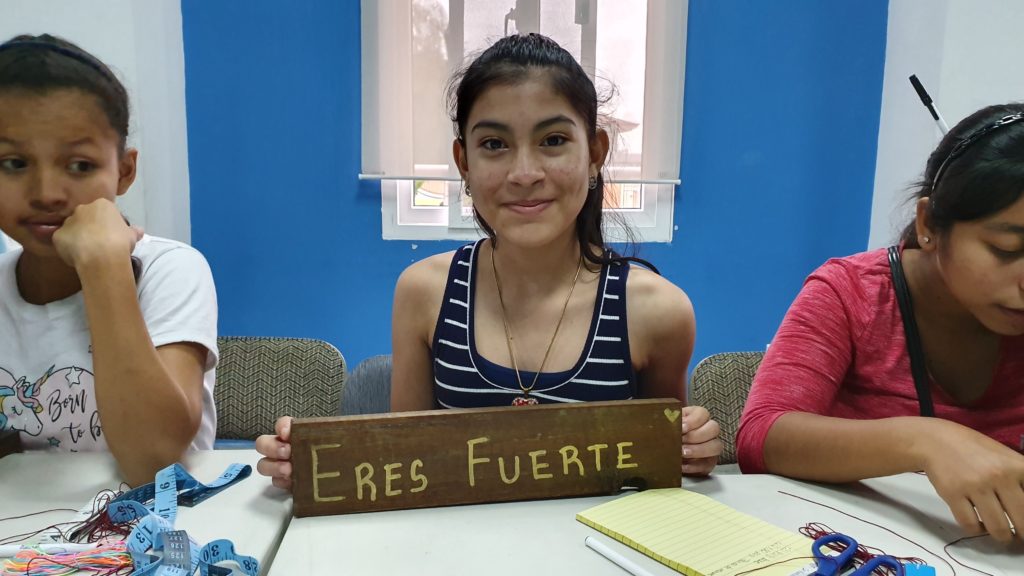 The purpose of UP is to empower, motivate, teach and mentor these girls and let them know no matter who you are and where you live, God can do amazing things in your life. "We encourage the girls by challenging them to get out of their comfort zone and pursue the purpose of God in their lives," says Angel. "We do this by inviting women in leadership positions in our city to share their testimony, provide advice, and share what God is doing in their life. We also do workshops to give every girl an opportunity to develop new skills and create their own incomes."
"Without a doubt, the faithfulness of God has provided us with everything we have needed to begin to develop an annual plan of different workshops so that the girls can obtain knowledge and train in trades that will open opportunities for personal and professional growth, with the aim of form self-confident women, integral leaders that can influence and serve more people in their environment."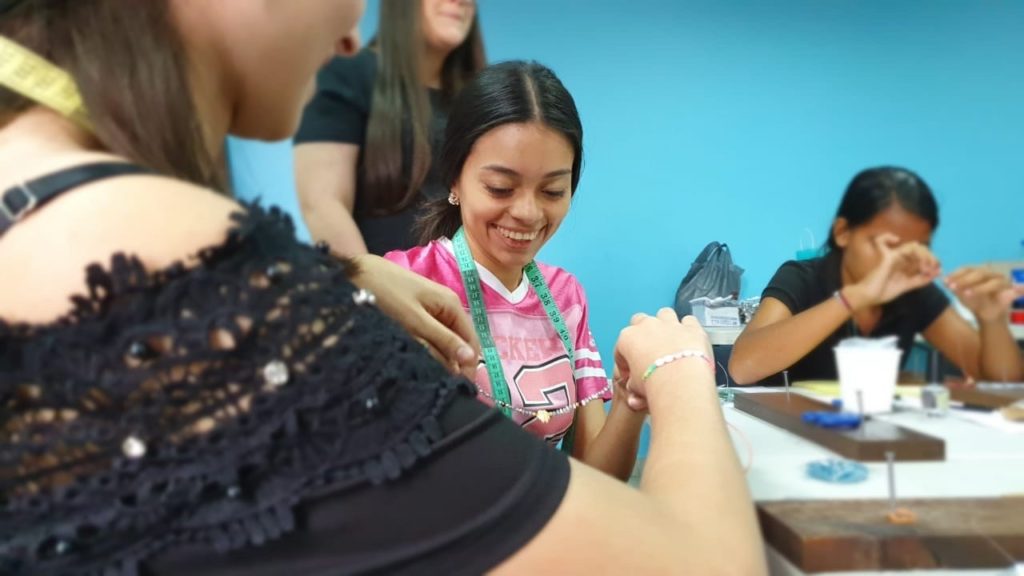 One of the workshops taught the girls how to create jewelry and sell it for extra income.
The Impact of COVID-19 Does Not Stop Ministry
Living through a pandemic has been difficult and even more so for those who find themselves in a vulnerable situation like the case of the girls in the UP program. But Abigail shares that they haven't seen God stop working and providing for them. "We have done donation campaigns for the purchase of food and our Father has touched so many hearts to join this cause!" exclaimed Abigail. "It is incredible to witness the willingness of so many people to serve, no matter their religion, age or social status. This love for our neighbors and willingness to serve has put the world into motion."
Just last week, the team collected clothes to take to one of the poorest communities of the country called Gualcinse. Alongside UP they have also planned Zoom meetings to encourage the girls. "We have to feed the body and remember the soul is the most important thing. Even if we are social distancing, we don't have to be relationally distant. Let's not wait for this pandemic to be over to begin dreaming. We want to change the narrative and keep dreaming, serving, growing and leading."
"God wastes nothing," says Abigail. "No matter where you were born, where you have grown up, whether you have had family or not, your past experiences, your personality, your talents, your physique…He made you with a purpose. He has planted dreams in your heart, and He will enable you to fulfill them, because He made you Unique and Powerful."
I praise you because I am fearfully and wonderfully made; your works are wonderful, I know that full well. Psalm 139: 14