Published August 24, 2020
Generous Donors Sponsor Trafficking Survivors to Attend GLS20
In 2014, trafficking survivor, Rebecca Bender, was invited to attend The Global Leadership Summit for the first time. Inspired by Don Flow's grander vision story that year, she wrote her manifesto for her newly–formed organization to serve trafficking survivors by empowering them with the skills to lead and restore their dreams.  
Today, Elevate Academy serves and mentors more than 630 survivors.  
A word of thanks to each of you for thinking of those without access otherwise.
In 2020, the Global Leadership Network took on a new initiative with ministries in the U.S. who are serving those who would otherwise not be able to access the leadership training provided at The Global Leadership Summit. Because of the generosity of our incredible donors, this year we were able to bring the Summit to thousands of leaders, including incarcerated men and women in prisons across the U.S., at risk youth, people living in homeless shelters or transition homes, as well as those served by crisis and addiction centers. Additionally, of course, we were excited to bring the Summit to a large group of trafficking survivors from Rebecca Bender's Elevate Academy.  
One of those leaders is a woman and trafficking survivor by the name of Stephanie Anderson. Every year since finding Jesus "on the streets," God has brought incredible counselors and prayer ministers to speak life into her, including Elevate Academy and The Global Leadership Summit. 
Gratitude for the Opportunity
"I am so excited to have had the opportunity to expand my vision at the Summit," said Stephanie. "It is by the grace of God that I was offered access to the Summit through Rebecca Bender and Elevate Academy. Thank you for such a tremendous 'grace up' of moments in this difficult time! What a tremendous honor to attend.  A word of thanks to each of you for thinking of those without access otherwise."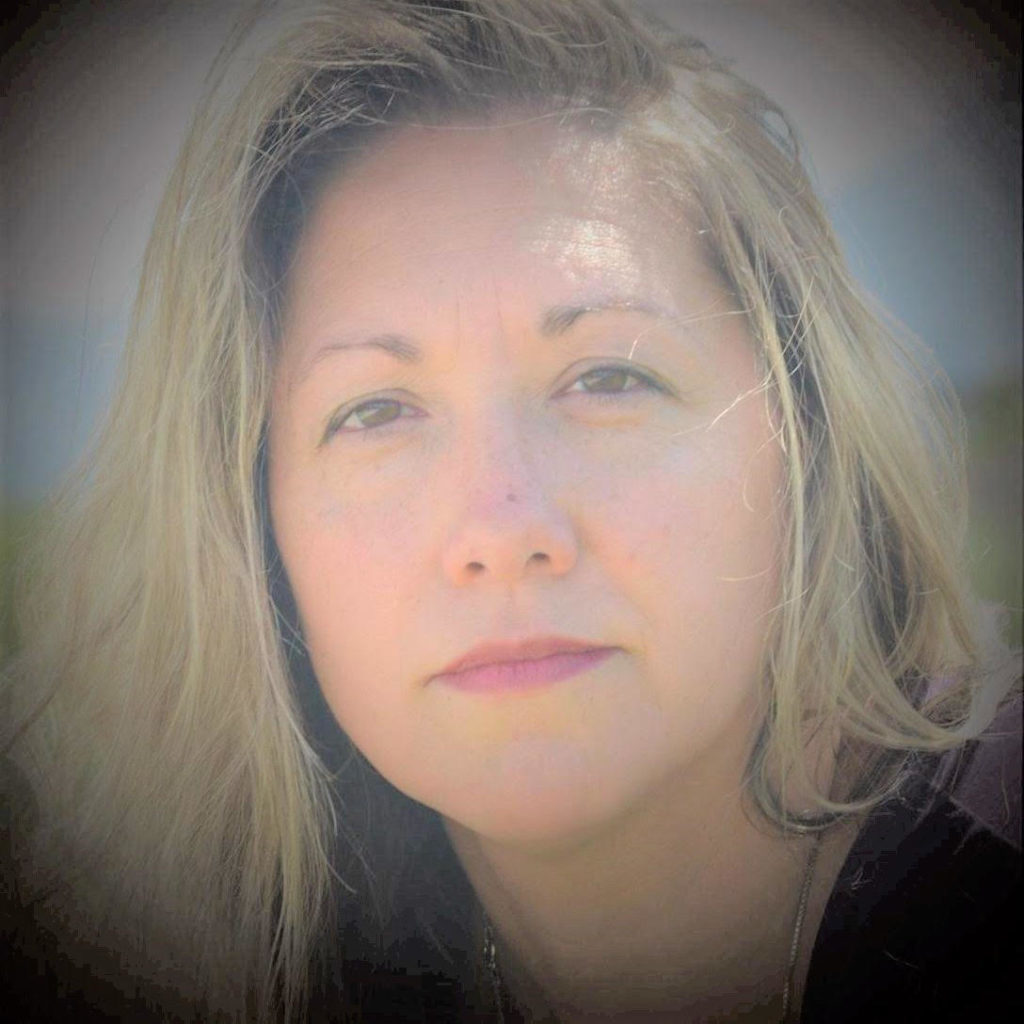 Stephanie began sharing her story in 2013 from her own experiences of exploitation to create awareness. When she is not working as a clerical contractor, she is volunteering as a life coach and trainer for organizations doing tremendous work in the fight against injustice. She has partnered with many agencies to provide training, and is a member of Survivor Alliance, an ambassador for Shared Hope, a volunteer for Operation Underground Railroad and her experience is detailed online in the survivor gallery of Polaris.  
"I am a survivor of childhood sexual exploitation," said Stephanie. "As I serve, I am shouting to every individual, church and organization to join the fight, reminding them that protecting children is everyone's responsibility. Today, I am able to share my life experience and speak into the lives of men and women in the process of recovery and reentry." 
Stephanie was volunteering with agencies working in reentry intervention with men and women beginning the journey from the streets, trafficking, addictions or incarceration when COVID-19 started to shut everything down. So, she and her husband relocated to help families prepare and work through restrictions. "We believe there is a new, expanded work for the vulnerable and we are in prayerful preparation for when and where!" 
The timeliness of The Global Leadership Summit
The Global Leadership Summit turned out to be a timely encouragement and preparation for what is to come for Stephanie and her dreams to serve the vulnerable and fight injustice. 
"One of my takeaways was about the pause—every day—to listen. Gary Haugen talked about taking the 30 minutes to listen, and Juliet Funt mentioned the pause is where the best ideas are discovered. So, I'm listening for the download of strength and inspiration for leading and adjusting our direction for the future. And time stood still as I listened to Lysa TerKeurst speak about forgiveness flowing to and through us. It was the most beautiful reminder, once again, of the power of grace." 
"I was also reminded that pressing in now is where the miracles start—when all seems ambiguous, volatile, uncertain and complex. I am challenged to invest my time in the future ahead, or waste it. I am choosing today and every day!" 
Empowering Stephanie's Dreams
Stephanie believes there are more platforms to expand and raise awareness about safety education and trafficking, and one of those areas is with recreational motorcyclists. "When I answered the three questions about what I am good at, what I love and what others say I'm good at, I noted training, sharing and motorcycles!" 
My thoughts will either tell me God is nowhere or God is NOW HERE!
"I will continue to train and share about injustice, and next year, I hope to film a documentary at motorcycle rallies. Sharing at 2021 advocacy rallies will take some planning, but we want to start a motorcycle "Ride Against Trafficking" rally to share, not just about trafficking identification, but also about our Rescuer God who will take the hand of any who call out to Him, and forgive those trapped in sexual sin.  I also believe the next chapter will go beyond volunteerism to the creation of businesses that will hire and sustain the precious first years of developing leaders, affirming, encouraging and calling out the new life of access through Christ." 
Encouragement for a Difficult Season
Stephanie's leadership journey has not been easy, but she offers a word of encouragement for those who may be experiencing a difficult season. "One of the things I've learned on my journey is how difficult and high the waves seem—how powerlessness can engulf my mind, emotions and heart, but how much the love of God intervenes in my day–to–day life and how powerful one word can be."
"My thoughts will either tell me God is nowhere or God is NOW HERE! The grace of God is so much bigger than my mistakes and failures. His presence is now here always—and if I stop and pause, I realize He isn't going anywhere." 
Hope
Stephanie shares why The Global Leadership Summit provides her hope. "In the pain and trauma I have experienced, there are many voices I can follow that sound like hope. The voice of hope is a powerful and dangerous weapon. Hope in the wrong things will bring us pain and thinking that spirals downwards. But hope rightly directed will bring growth, practical change and lift us out of darkness." 
"In dark moments, the faintest light breaks through…and makes it possible to appreciate, to find beauty and see goodness, forgive or just get out of bed. This is why I attend The Global Leadership Summit."